Pow! Science!
Please call 401-788-1024 if you have any questions.
This video introduces some of the changes we've put in place to keep everyone safe.
A full list of changes can be found below the video.
Hours of Operation
Mon-Sat: 10:00-7:00
Sunday:  10:00-5:00
For Everyone's Safety
A maximum of 100 customers are allowed in the store at one time
Masks are required for everyone when entering the store
Self-screening is required for when entering the toy store
Arrows on the floors indicate walking paths that promote social distancing
Lines on the floor at checkout are spaced 6' apart to promote social distancing
At the registers you'll find plexiglass sneeze guards and hand sanitizer
Temporary Changes to the Store Layout
We have temporarily removed all the play tables
We have temporarily closed the activity center
We have temporarily closed the bathroom (There is a public bathroom down the hall, across from Panera).
We will reopen these common areas as soon as it is safe!
KinderScience, Birthday Parties, and Other Programs
We have temporarily suspended these activities but will bring them back as soon as possible
We have added Curbside pickup and In-store pickup - if you call ahead pickup will be quicker
Contact Tracing and Notifications

When you purchase items at the register we'll ask you to join our Rewards program. This has the additional benefit of allowing us to contact you if needed.
We Offer Curbside Pickup!
Just order online (select curbside pickup) or call us at 401-788-1024 to place your order. When you get to the main entrance of the Wakefield Mall give us a call, pop open your trunk and we'll do all the rest. See you soon!
Buy Online and Pick Up In-store
Our online store is always open and taking orders 24/7. We're
also offering free shipping to RI, CT and MA on all orders over $25.00!
Need a special gift now? Order online (or by phone) and then pickup at Pow! Science!
Free Shipping to RI, CT and MA!
We are currently offering free shipping to RI, CT and MA on all orders over $25. Check out our great selection of science kits, games, puzzles, arts & crafts and outdoor toys for you and your kids.
Not in RI, CT or MA? Order more than $75 and you'll get free shipping too!
Click here to browse the store!
Call 401-788-1024 to place a Phone Order!
Free Gift Wrapping for Local Orders!
If you'd like us to wrap a gift before sending it to you, please let us know in the Shopping Cart Comments Box during checkout.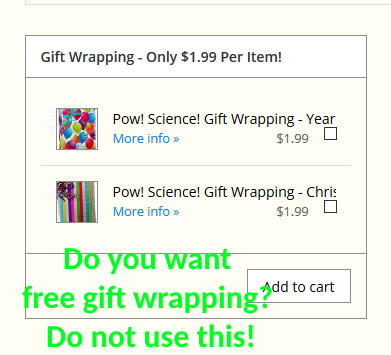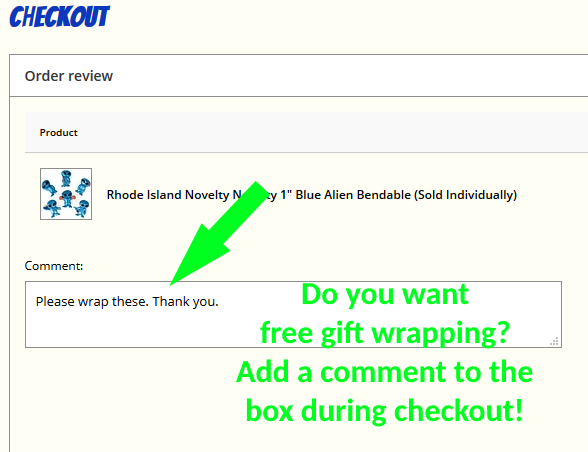 Contact Info
Pow! Science!
Wakefield Mall
160 Old Tower Hill Rd
Wakefield, RI 02879
Phone
401-788-1024
Email