Posted on
By Pow! Science!
Posted in Guests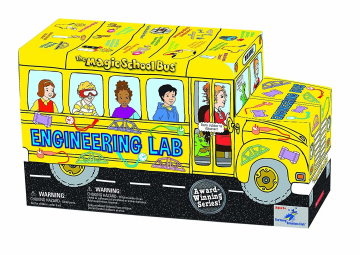 **Come meet Esther Novis, Creator of The Young Scientists Club!!**
"I am very excited to visit Pow! Science! at the end of September and have the opportunity to share my passion for science and creating quality science games and kits for young children" - Esther Novis
It's been 20 years since Esther Novis, a mother of five and a former Harvard-trained biologist, started The Young Scientists Club as a summer science camp for her then 5-year-old son. Friends from other parts of the country told Novis they wanted to duplicate her concept and the idea for a science subscription service was born.
The subscription kits are now mailed monthly to thousands of children around the world and the company's retail kits are sold in specialty stores, such as Pow! Science!. In addition to developing new products for The Young Scientists Club, Esther has many years of experience teaching at Phillips Academy, Andover and has written the science column for Parents Magazine and science experiments for the new science curriculum by McGraw-Hill Publishing.
Young Scientists Club owner and founder Esther Novis will visit the POW Science store in the Wakefield Mall in Wakefield, Rhode Island on Friday, September 27th at 5 pm for a free event that includes meeting the creator and hands-on science experiments.