Balance & Motion
The Crazy Catapults Program!
Description
Your students will have a blast exploring the concepts of Forces, Balance, Motion and even Inertia! As always, the kids don't just sit and watch during Balance & Motion - after warming up with some demonstrations, each and every student will perform two hands on, exciting Physics Experiments!
A fair amount of open space is needed for the last experiment of the program, as things (safe things, don't worry!) will literally be flying around the room. Kids will perform this experiment on the floor in teams of two or three.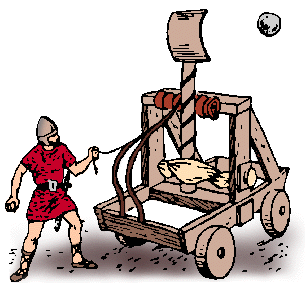 Program Rates
| Number of Kids | One Program | 2nd Program* | 3rd Program* |
| --- | --- | --- | --- |
| Up to 25 | $175.00 | $150.00 | $140.00 |
*Same day and location
Please contact us to discuss groups over 25.
Important - Program Confirmations!
If you have not received an email confirmation (with invoice) from our program director within 72 hours of your Program/Event please call 401-788-1024 or contact [email protected]
*If you are coming to Pow!Science! for your program, workshop or field trip please bring your invoice with you. Thank-you.