Explore the Forces that Shape our Ever-Changing Planet
Description
Earthquakes, tornadoes, volcanic eruptions! Kids model and demonstrate the phenomena that shape our ever-changing planet while learning about plate tectonics, meteorology, air pressure and more!
Every participant makes and keeps their very own erupt-able Volcano! Volcanoes can't be erupted the day of the program (they need time to harden), so we bring a larger version of our own to erupt as the big finish to the program. We suggest letting the volcanoes dry in your classroom and having an "Eruption Party" two days later!
Each student will need to wash their hands at the end of the program (their hands will be covered with "volcano").
The Earthquake Experiment performed during "Dynamic Earth" uses a Milky Way candy bar. Milky Way bars DO NOT CONTAIN Peanut products, but since they are manufactured in the same facility as Snickers (which do contain peanuts), we would like to call this to your attention. As a rule, our instructors do NOT allow any participants, even those without allergies, to eat the Milky Way.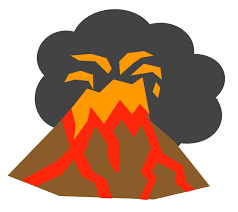 Core Framework Standards Addressed
Scientific and Engineering Practices
2. Developing and using models
Crosscutting Concepts
2. Cause and effect: Mechanisms and explanation
3. Scale, proportion and quantity
4. Systems and system models
5. Energy and matter: Flows, cycles and conservation
7. Stability and change
Disciplinary Core Ideas
PS1: Matter and its interactions
PS2: Motion and stability: Forces and interactions
PS3: Energy
ESS1: Earth's place in the Universe
ESS2: Earth's systems
ESS3: Earth and human activity
Program Rates
| Number of Kids | One Program | 2nd Program* | 3rd Program* |
| --- | --- | --- | --- |
| Up to 25 | $175.00 | $150.00 | $140.00 |
*Same day and location
Please contact us to discuss groups over 25.
Important - Program Confirmations!
If you have not received an email confirmation (with invoice) from our program director within 72 hours of your Program/Event please call 401-788-1024 or contact [email protected]
*If you are coming to Pow!Science! for your program, workshop or field trip please bring your invoice with you. Thank-you.