Learn about balance and your center of gravity with this fun Hands-ON experiment. Note: you'll need a partner so this is great for parents and children to do together!
Up Against the Wall!
Get This Ready
Do This
1. Stand with your heels right up against a wall.
2. Have your partner place the paper towel about 30 centimeters in front of your toes.
3. Try and bend down WITHOUT BENDING YOUR KNEES and pick up the paper towel. PARTNER: Be ready to help keep experimenter from falling!
What happened?
4. Next, stand with your heels about 60 centimeters away from the wall and repeat the experiment with the paper towel.
What happened this time?
Explanation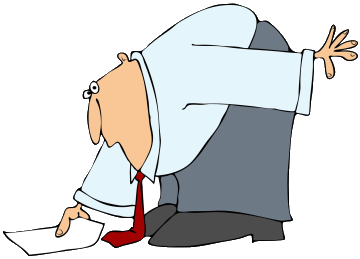 This experiment is about Balance and your Center of Gravity!
When you stand straight up against the wall your center of gravity lines up over your feet and your body is perfectly balanced. However, as you start to bend over your center of gravity begins to shifts towards your head and makes you tumble forward.
To remain balanced your butt must move backwards to counterbalance your head moving forwards but it can't do that because it is pressed up against the wall!
In Step 4, when you move away from the wall, you give your butt some "wiggle room" so it can move backwards if necessary. This allows your body to do it's job and balance your butt and your head so you don't tumble over!
© Hema and Eric Bulmer. All rights reserved.